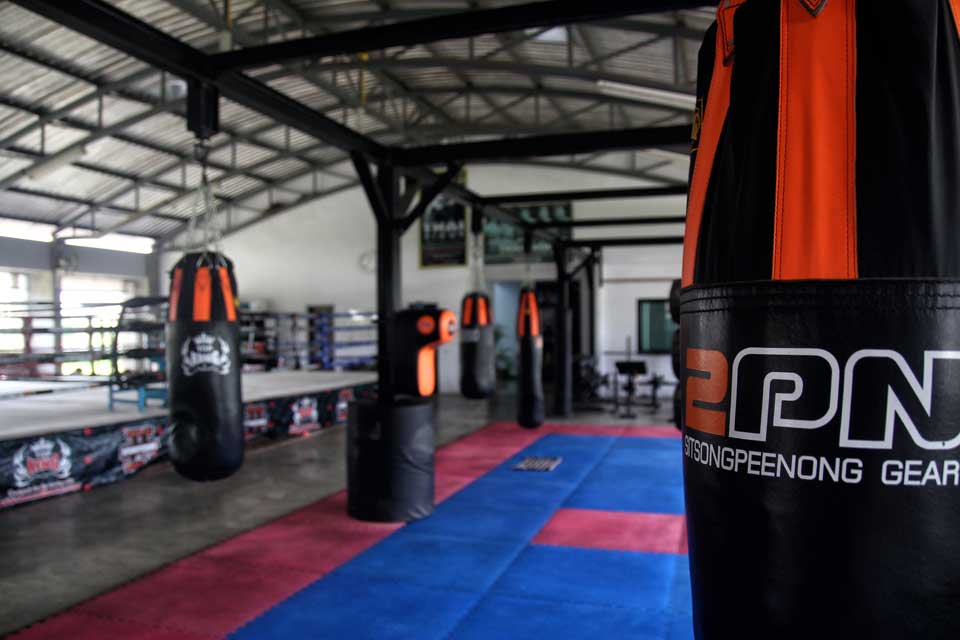 With over 180sqm of training space, our camp has 2 full-sized championship boxing rings complemented by modern training equipment.There is also a weight training area which the students can use at any time during the day.After the morning and afternoon sessions, the area and equipment at cleaned and sanitized to ensure the safety and health of our students and fighters.Every Sunday, the training area is cleaned even more thoroughly to be ready for the next week.
Our dining area, which doubles as a TV room, serves nutritious yet delicious meals for breakfast and dinner.The pantry is well-stocked and can cater to the different dietary restrictions and concerns of our guests.We also have a game room equipped with a pool table, an LED television and video games.Both these areas are kept open 24 hours a day so that guests can hang out there during their down times.
At Sitsongpeenong, we believe that authentic Muay Thai training does not mean you have to stay in uncomfortable or back-to-basic accommodations.We designed the entire facility with your comfort, health and convenience in mind.The authenticity of our training comes from the knowledge and experience of our sought-after trainers who were accomplished fighters themselves.
"Stand Your Ground" Traditional Muaythai Training for all experience levels.